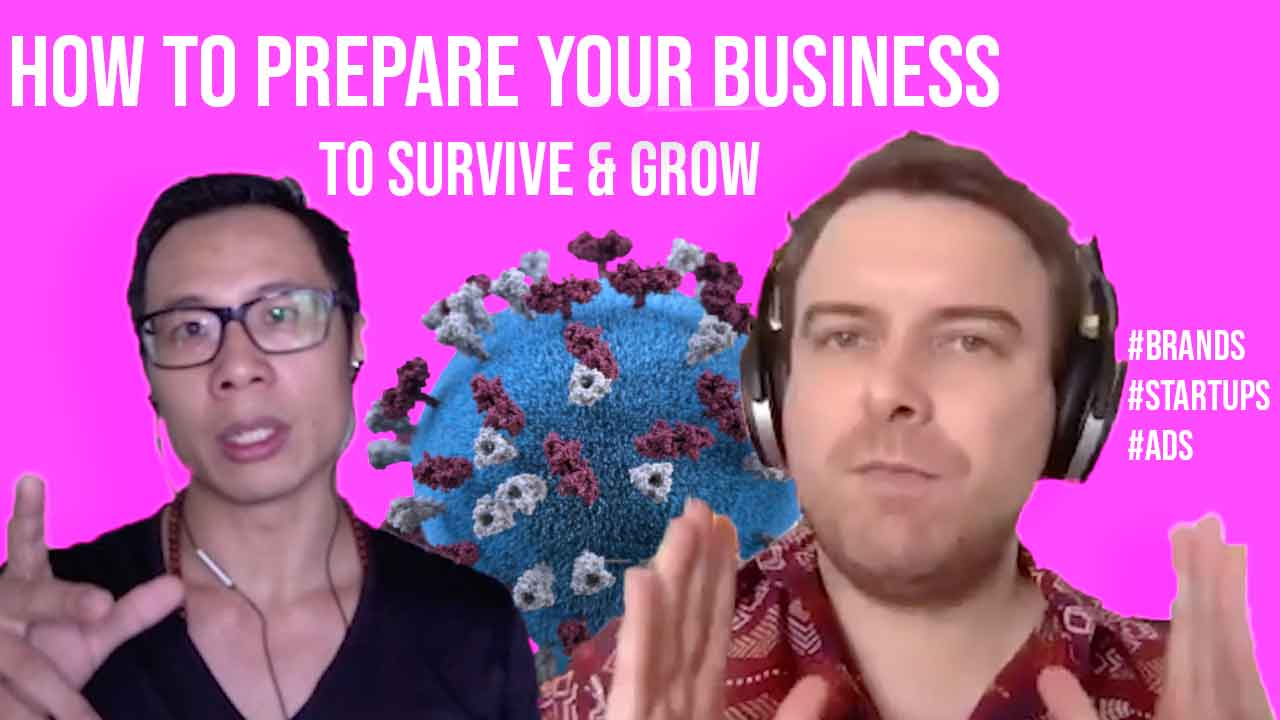 13 Apr

Be the light in the darkeness – interview with Oliver Woods

On this episode, I have a chat with digital strategy director, South-East Asia marketing expert, commentator, keynote speaker and judge, Oliver Woods.

Oliver's agency, Red2 (red squared) Digital is an award-winning agency based in Ho Chi Minh City, Vietnam working with the likes of Reebok, fitness empire California Fitness and Marina Bay Sands. Oliver's extensive experience in digital has seen him take his talents across South-East Asia working in Singapore and Malaysia as well as Australia and New Zealand.

With Oliver, I wanted to discuss the elephant in the room, how can marketers adjust to a world where the COVID-19 pandemic has muted marketing spend as organisations scramble to reduce spend and prepare for a global economic downturn.


During our discussion, we touched on a number of topics including:
Social media behaviour and differences between east and west
GovTech applications that have been implemented into the public in the midst of this pandemic
Great examples of brands and sectors that are pivoting and looking at ways to stay relevant to their target audience from the music industry to the sporting and entertainment industries like F1 and the NBA
Oliver also discussed his participation in a 3-way webinar with Wes Jackson from Omega Digital and Rory Gill from Tandem Asia and some of the tactical advice that were given during the event.
You can watch the full 1 hour 30 minutes episode here.
Finally, Oliver provides two tactical advice that brands, no matter how big or small should look at.
Conduct a full brand audit
Oliver spoke about using this downtime time to conduct a full brand audit. This means, reviewing all of your branded channels, from your website, mobile app to your branded social media channels.
Start to look at your communication and tone of voice at this particular point in time. In addition, re-evaluate your target customer's personas, you may find their pain points have changed, their needs and wants have changed.
Be that candle in the light
One of the advice that Oliver spoke about early in the interview was turning off all automated marketing communication messages momentarily and evaluate the empathy and tonality of your comms messages.
But he also mentioned this as his second tip, which is not to completely shut off your ad spend. Pivot and adjust your ad strategy in the immediate but still maintain a level of mass advertising but adjust the tone and the messages to be cognizant towards this particular moment in time.
What did you think of the video, let me know in the comments below. In addition, I've added links to various articles that were referenced throughout the interview.
Show note links:
You may be interested in