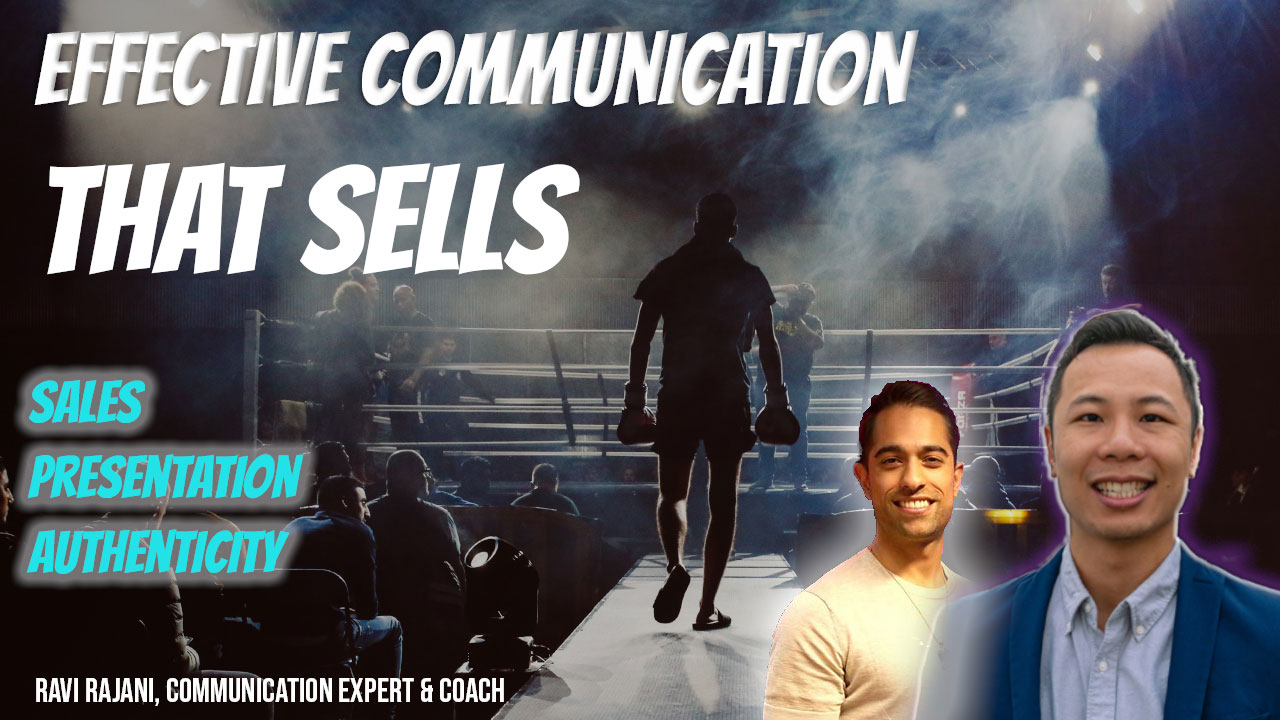 03 Nov

How communications improves your selling – Interview with Ravi Rajani: Point of View Business Show ep 28

How communication is so important when it comes to improving your sales and closing your deals.

My next guest is Ravi Rajani. He's a coach who's developed his sales skills from the trading floor of Citibank in London, through to building a robust and effective sales team for Europe's number 1 travel tech firm, Fly Now Pay Later.

After years of acting in theatre, appearing on live TV & radio, and delivering presentations in the world of investment banking and startups, Ravi focuses on helping business leaders become confident speakers so they can deliver impactful presentations that sell.

We talked about
Authenticity as a communicator to help you build rapport with your audience
His methodology around effective communication and sales and,
3 practical tips that will help you pitch from the boardroom doors to the salesroom floor.
Chapter links for this interview:
0:00 – Introduction
4:43 – How did Ravi Rajani get started
5:35 – How Ravi got into sales leadership – The importance of delivery (communication)
7:11 – Creating world class communication impact for your presentation
8:55 – Process for effective communication
14:02 – What is your sales style? How to be effective in sales
19:00 – How has your sales style changed through time?
24:20 – 2 tips to sell your product/service/idea in a powerful way
Watch the interview
Listen to the interview

What is Point of View (POV) Show?
The Point of View business Show highlights business professionals in Asia and around the world to get an understanding on what makes them effective, how they do it and advice to help you grow in Leadership, Branding, Marketing and Sales. Follow the journey and connect with me on LinkedIn.