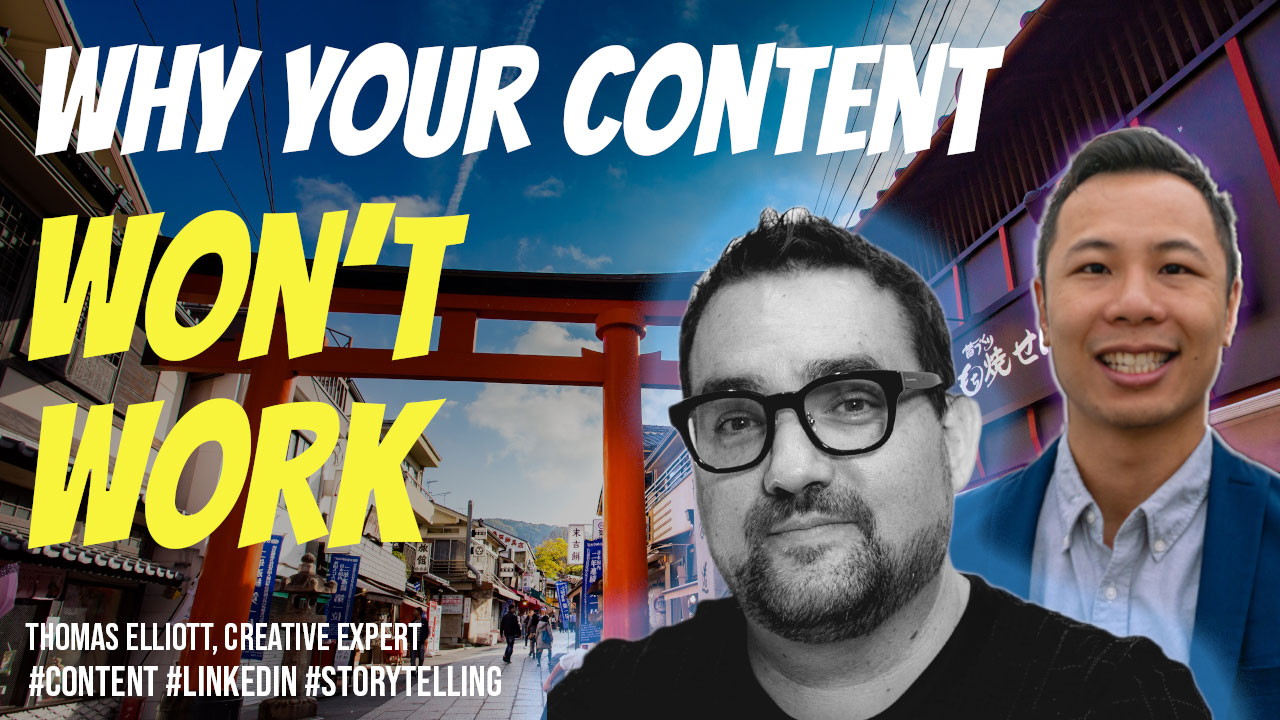 14 Jul

Visual storytelling that works – Interview with Thomas Elliott: Point of View Business Show ep 17

My next guest is Thomas Elliott, a visual content expert, an artist, film maker, creative director, and influencer with over 96,000 followers on LinkedIn! 

He's from Melbourne, Australia, but over the last few years he's been working out of Hong Kong and is currently the Creative Director of APV, a video production and creative agency with clients including JP Morgan, KPMG, Disney, Red Bull, Shangri-La Hotels, HSBC, Alibaba, Cathay Pacific and many more

As a creative expert and visual storyteller, we dived into content marketing and personal branding and how he got to 96,000 followers and tips he shared around growing your branding through visual content.

We also discussed:
The overt shift for brands to adapt their content and production in the midst of this COVID-era OR suffer the consequences

The challenge to change and tell a story that resonates with your audience

Cultural challenges in content marketing
Links:
Watch the full interview 
Listen to the interview

What is Point of View (POV) Show?
The Point of View business Show highlights business professionals in Asia and around the world to get an understanding on what makes them effective, how they do it and advice to help you grow in Leadership, Branding, Marketing and Sales. Follow the journey and connect with me on LinkedIn.