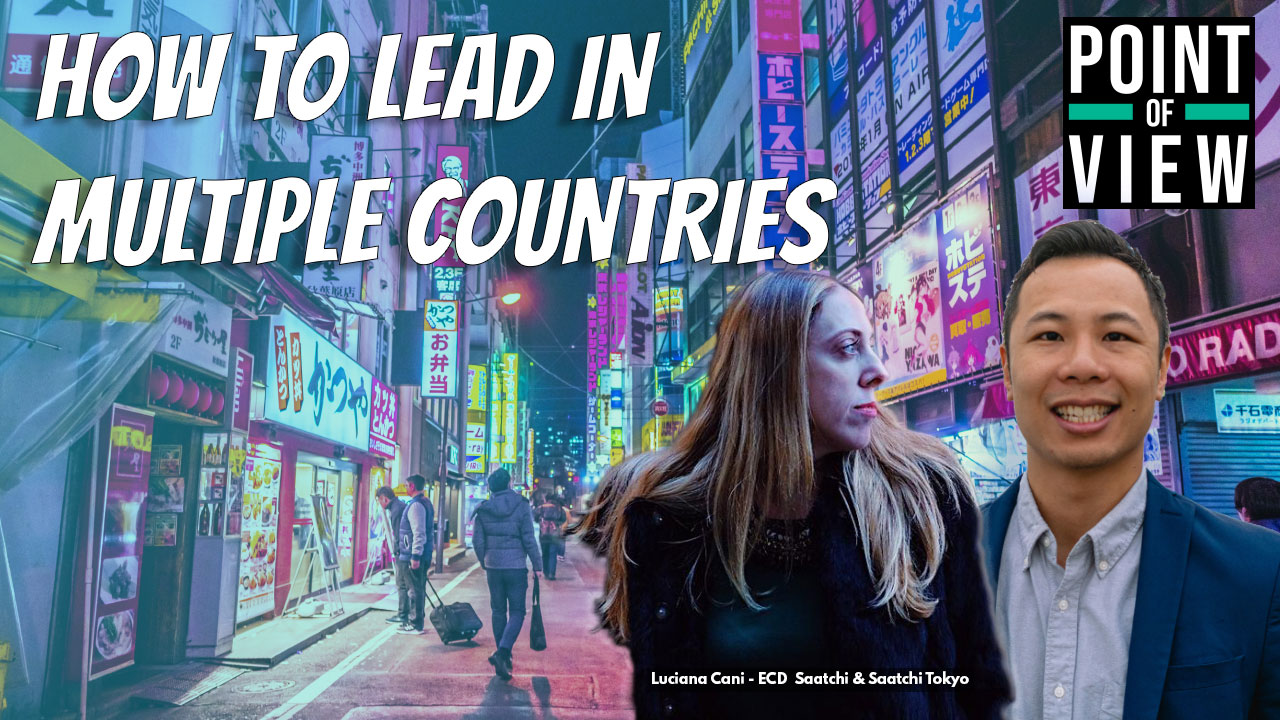 13 Apr

Leadership in Asia – Leadership decision making for Vietnam: Point of View show ep 36

While leadership is mostly considered to be universal across cultures, the approach to which it is implemented is typically culturally specific. Asia is no different and with the region, in particular South-East Asian countries like Vietnam, Thailand, and Indonesia rapidly growing despite the current COVID-19 situation, there lies an opportunity for leaders in Vietnam to evolve, internationalize and improve their workforce culture, whilst maintaining their cultural identity.

In this episode, I talk to Executive Creative Director at Saatchi & Saatchi Tokyo, Luciana Cani, she has over 23 years of experience leading teams across four continents from Brazil in South America, to Portugal in Europe, to the Chicago in the United States, and now currently in Japan in Asia.

Our conversation takes us into her perspective of firstly brands and what makes them iconic through time, and her perspective on leadership across multiple cultures and in particular we talk about some of the things that have helped her as a leader community and breakthrough her point across irrespective of language and culture.

Key chapters in the interview:
0:00 – Intro
5:21 – What makes a brand iconic?
8:07 – How Nike has evolved their branding over time
9:03 – Brands become iconic over time by adding depth and character in their brand
9:36 – Favourite brand Luciana had worked for in the past? (Travel)
11:44 – What brands in Tourism and Travel should be focusing on? (Marketing / Communication)
16:33 – Leadership in Asia
17:11 – What leadership tactics have worked communicating across cultures around the world?
21:40 – Leadership difference between the East and West
25:57 – Advice for creative directors articulating / identifying the actual creative problem to solve
Here's a quick teaser as I ask Luciana what makes a brand iconic
Here's the full interview with Luciana
Listen to the full interview with Luciana
Episode links from Luciana:
What is Point of View (POV) Show?
The Point of View business Show highlights business professionals in Asia and around the world to get an understanding on what makes them effective, how they do it and advice to help you grow in Leadership, Branding, Marketing and Sales. Follow the journey and connect with me on LinkedIn.
Photo by Jezael Melgoza on Unsplash