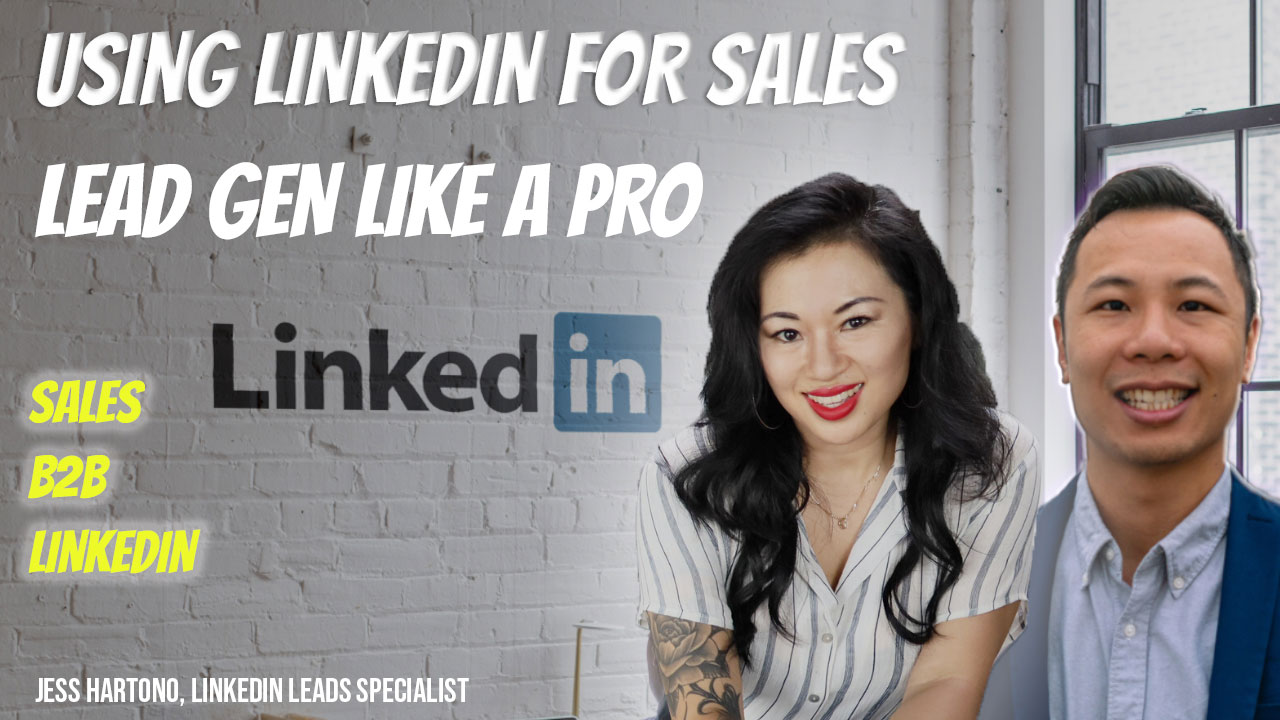 10 Nov

How to close deals on LinkedIn – Interview with Jess Hartono: Point of View Business Show ep 29

My next guest is Jess Hartono, she is a B2B LinkedIn leads specialist, entrepreneur, business coach with years of experience working both in agency and client side organizations.

We touched on her career and what ultimately led her current agency and its niche focus on providing value via LinkedIn marketing.

In this episode you will learn:
0:00 – Intro to Jess and her career
09:45 – The selling style of using LinkedIn
13:40 – Why It's important to create various strategies based on your audience persona (or archetypes)
14:28 – How LinkedIn has changed the way we use it for marketing
17:32 – How to optimize your LinkedIn marketing for COVID19
19:25 – The tips and tricks to level-up and improve your game via LinkedIn
23:21 – How long should your LinkedIn video be?
24:41 – Advice to LinkedIn selling 101
Finally, we also asked Jess regarding the sudden increase in usage of LinkedIn because of COVID-19, has she seen organic engagement throttle back because of the algorithm (17:46).
Links to reach out to Jess Hartono:
Watch the interview
Listen to the interview

What is Point of View (POV) Show?
The Point of View business Show highlights business professionals in Asia and around the world to get an understanding on what makes them effective, how they do it and advice to help you grow in Leadership, Branding, Marketing and Sales. Follow the journey and connect with me on LinkedIn.