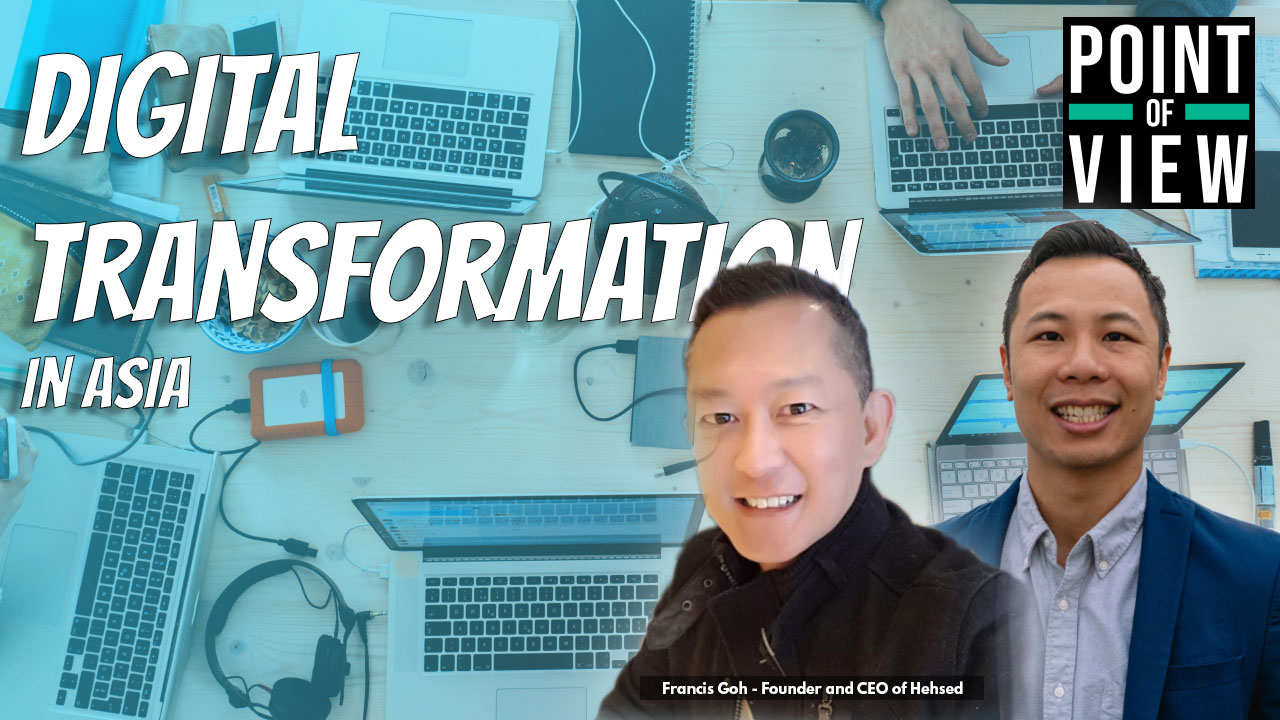 31 Aug

Digital transformation in Asia an interview with Francis Goh – Podcast Episode 43

My next guest is Francis Goh, he is the founder and CEO of Hehsed, which is a consulting group based in Singapore with a focus on digital transformation including Innovation strategies through design-thinking & agile scrum practice.

He has over 20 years of international experience working in industries like technology and the energy space across Asia, Europe and the United States holding key senior regional roles for companies like ExxonMobil, Hewlett-Packard, Fujitsu, SAP, Microsoft and more.

Our conversation focuses on his consulting practice, specifically around digital transformation and how he works with his clients on developing innovative strategies through various frameworks and techniques.
Chapters of the Interview
0:00 – Interview
4:34 – Questions to ask your stakeholder in Digital Transformation?
7:31 – What does digital transformation mean in 2021 for Asian-based organizations?
10:19 – The adoption of digital transformation needs to be adopted by the entire business
12:04- eCommerce adoption of digital will propel transformation in the region
16:17 – Infrastructure of the hospitality industry to digitally transform due to COVID
18:05 – Why is design thinking methodology so important in developing innovative solutions?
20:16 – How do you implement design thinking with your clients?
22:01 – How long does a design thinking workshop last?
24:03 – How do you maintain focus from participants during an online workshop?
26:08 – What advice would you give a fellow CMO on reframing a marketing or sales problem they are facing?
Watch a snippet – Initial questions you should ask if you're digitally transforming your organization
Watch the episode
Listen to the episode

Reach out to Francis
What is the Point of View (POV) Show?
The Point of View business Show highlights business professionals in Asia and around the world to get an understanding on what makes them effective, how they do it and advice to help you grow in Leadership, Branding, Marketing and Sales. Follow the journey and connect with me on LinkedIn.