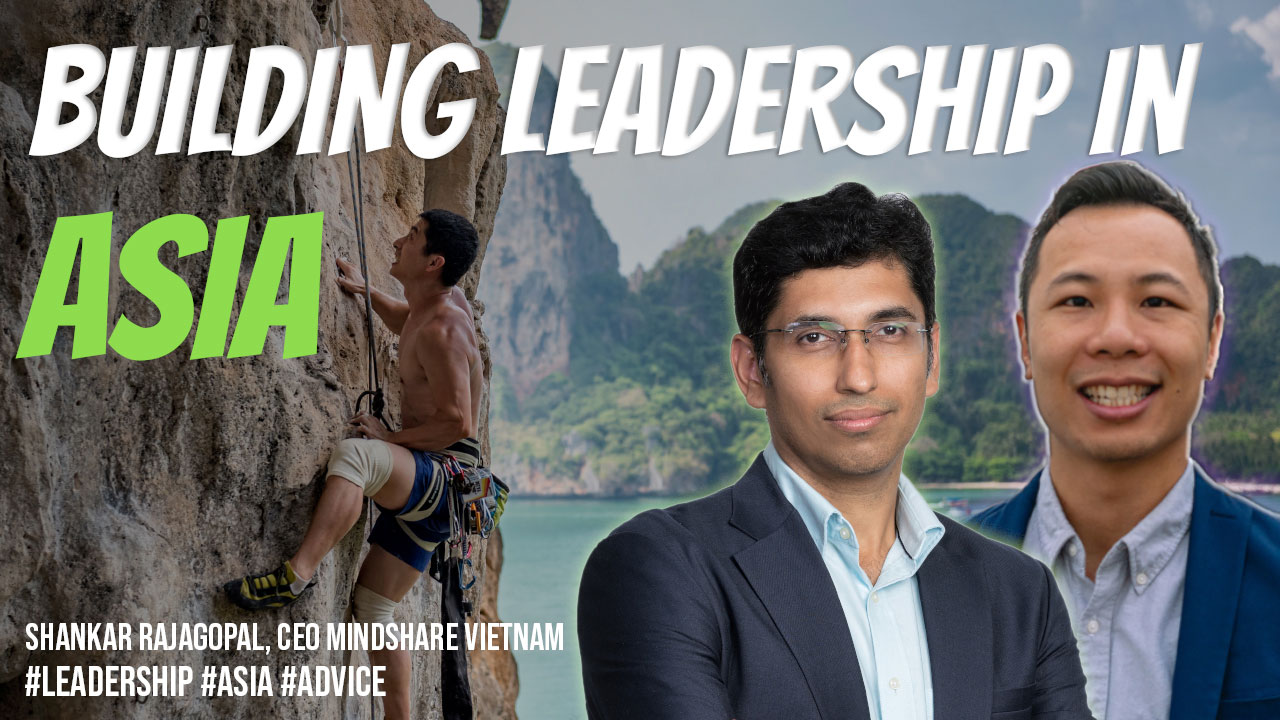 21 Jul

Creating leadership in Asia – Interview Mindshare CEO Shankar Rajagopal: Point of View Business Show ep 18

My next guest is Shankar Rajagopal. He is currently the head honcho for Mindshare Vietnam, which is a media agency that's part of GroupM, which is the world's largest advertising media company and also cleaned up at the Campaign awards last year.

As a leader, he's been in the field of marketing communications for over 20 years across various media and market research industries. 

Recognised as 2019 'Southeast Asia Agency Head of the year' by Campaign, and Runner-up for 'Office Head of the year' at the Mindshare AMEA + Russia Huddle 2019.

We had a great chat and talked about:
His career spanning from India, China and now currently in Vietnam

The challenges he faced as a country head, especially in China and Vietnam where there were some major cultural differences

Tips and advice for leaders, especially multinational organisations, when it comes to developing inspiration and empowerment
Without further adieu, please welcome Shankar.
Links
Watch the full interview
Listen to the interview

What is Point of View (POV) Show?
The Point of View business Show highlights business professionals in Asia and around the world to get an understanding on what makes them effective, how they do it and advice to help you grow in Leadership, Branding, Marketing and Sales. Follow the journey and connect with me on LinkedIn.