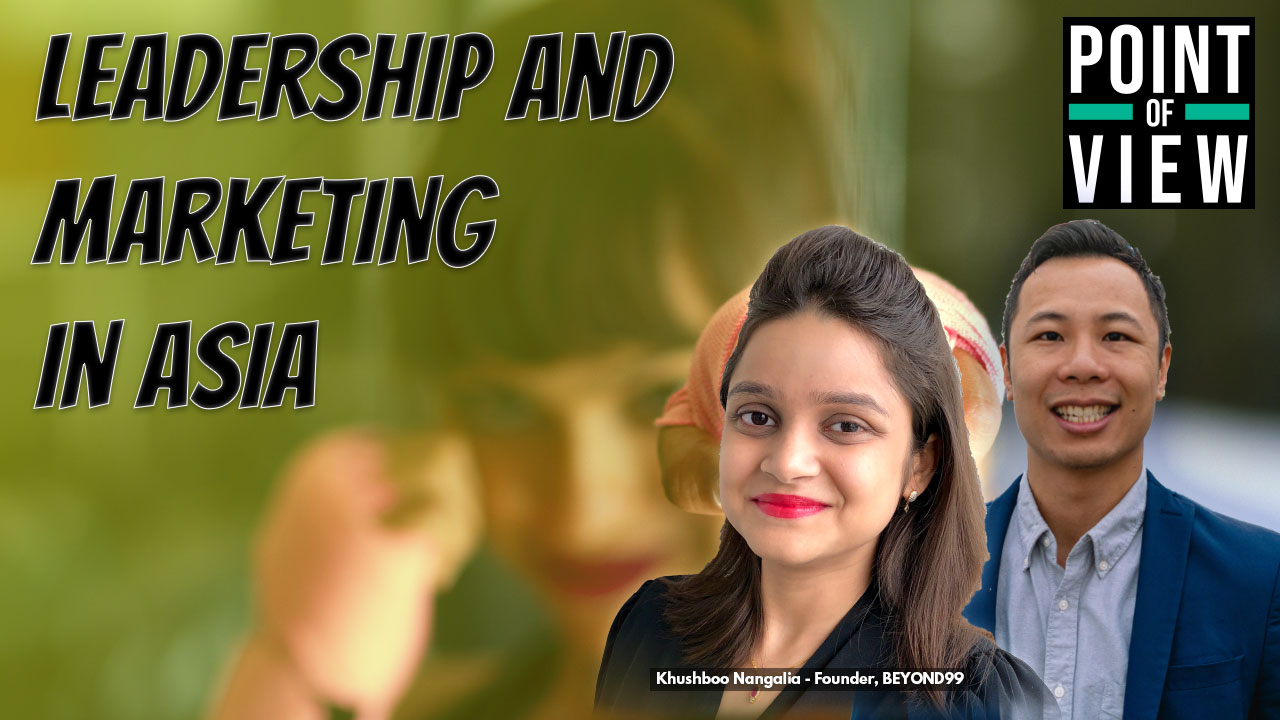 16 Mar

Business leadership in Asia – Interview with Khushboo Nangalia: Point of View Business Show ep 32

The entrepreneurial journey is long and winding, there's many learnings to be made, how do you develop leadership that will inspire and motivate your team to keep going forward? I interviewed Khushboo Nangalia, a budding marketer, entrepreneur, award-winning marketer and founder of BEYOND99 and LinkedIn influencer,

Our chat talked about her agency and how she got started, digital marketing and what makes a good modern digital marker, but I wanted to really dive into leadership and get perspective on the characteristics of a good leader, what her style and advice to others around leadership for a small to medium sized agency.

Chapters of the interview:
0:00 – Introduction
2:45 – Starting her entrepreneurial journey in Malaysia
7:20 – What does leadership mean to you?
11:55 – Following and creating mentors
12:13 – Developing your leadership style – servitude
14:38 – Key learnings through leadership journey
21:55 – Advice to leaders about building leadership resilience
Watch the trailer
Here's the full interview with Khushboo
Listen to the full interview with Khushboo
Additional links for Khushboo
What is Point of View (POV) Show?
The Point of View business Show highlights business professionals in Asia and around the world to get an understanding on what makes them effective, how they do it and advice to help you grow in Leadership, Branding, Marketing and Sales. Follow the journey and connect with me on LinkedIn.
Photo by Sarah Cervantes on Unsplash