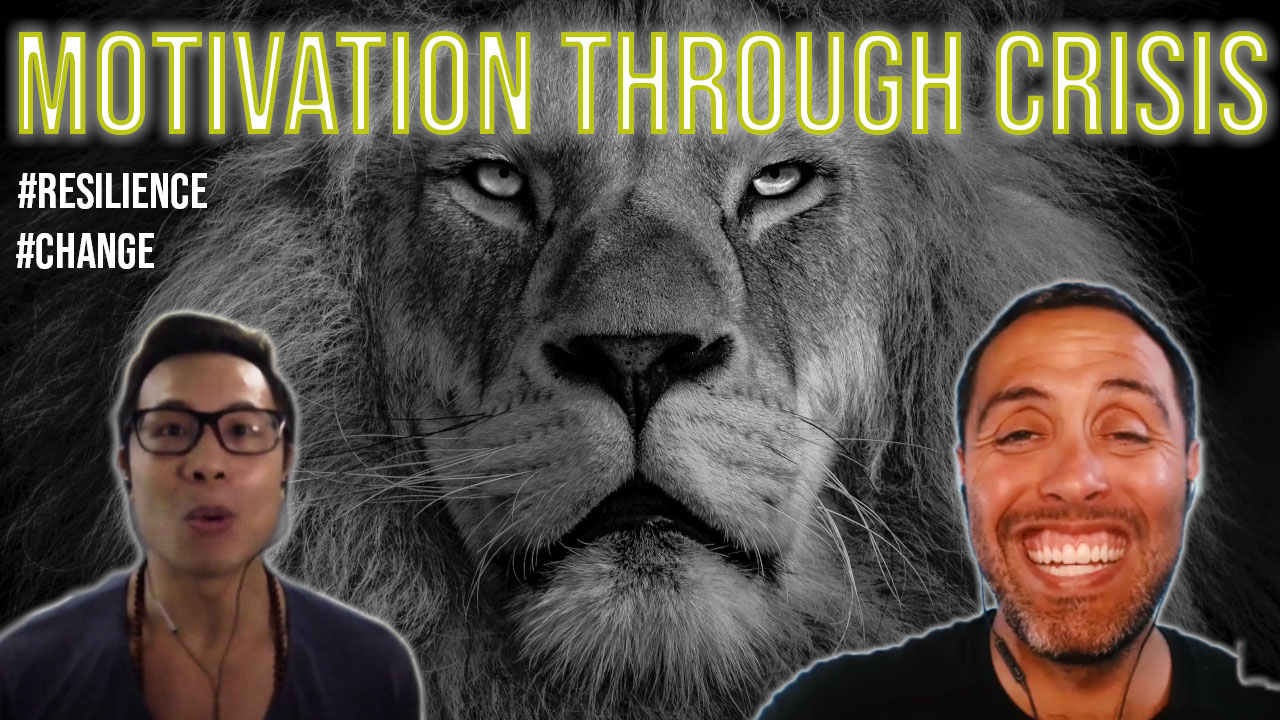 08 May

Building resilience and motivation: Interview with Jairek Robbins: Point of View Business Show Ep 9

In the latest episode, I had a chat with best-selling author, entrepreneur, a performance and motivational coach and fellow business growth strategist, Jairek Robbins on his work, managing yourself through the global effects from COVID-19 and a lifetime of knowledge stacking.

The theme with my chat with Jairek centred around 'Resilience & Change'. During the course of the interview we touched on a number of useful tips and advice from:
Overcoming fear through preparation and adjusting the mind, emotions and body
The issue of 'Going All In' especially for small businesses and the consequences from it
Focussing on your core strengths in this current COVID-19 era

However, there was a moment he spoke about which resonated with me both as a marketing business strategist but also as fellow human looking to find their way which I wanted to share.

Watch the full episode with Jairek Robbins

Listen to the interview

Preparation to overcome fear
Early in our conversation we talked about the COVID-19 situation both from the perspective of Puerto Rico and Vietnam. This led to the conversation steering towards the feeling of fear in the public as the pandemic rages through claiming lives and disrupting businesses and economics around the world.
As he spoke around fear settling in, he opens up to his first key advice – Dealing with fear through preparation
"Fear is a useful tool", he said as he emphasises it's not being "fearless", but instead looking towards being more courageous, and a big part of this is through preparation.
Applying this to business
Jairek touches on this subject later in the interview, but he uses a story to two scenarios both experiencing winter through different perspectives; cold, windy and dark, whilst on the other side is warmth, cheerful and relaxed.
He emphasised that the main difference between the two scenarios is that the people in the latter scenario were prepared for winter. These people were able to gather the resources they need in order to weather (pun intended) the situation and find ways to adapt and prosper.
Using winter as a metaphor for the COVID-19 and global economic downturn, for businesses large or small, preparation on your business is immensely important.
Whilst some have prepared, most have not and thus are scrambling around trying to prepare and all while having the feeling of being bogged down so to speak. This leads to the next part…
How can businesses prepare during and post COVID-19?
Jairek actually mentions his resource site which focuses just on that, but breaks it down between – Protect, Pivot and Prosper.
My take on this preparation is similar to preparing for a martial arts tournament. Acknowledge the surroundings, focus on your strengths, look for opportunities to pivot, and work towards building or rebuilding your business foundations.
I've added a couple of tactical advice pieces which will help prepare you and also act as a bit of a checklist to help you craft the right message in order to humanise your brand.
Tactic 1: Audit your brand/business
Take count of your marketing activities, use this time to really dive deep into your analytics and audit your brand. A few questions to ask yourself:
What are the current resources and platforms you are using to engage with your audience?
What is the current user journey of your customers?
Are you getting the engagement you need on social to convert over?
Tactic 2: The hierarchy of needs have changed
In preparing your business, you need to take a look at your customer's needs and wants, and accept the fact that their hierarchy of needs have changed now that we are in this COVID-19 era.
A couple of questions you might want to ask yourself is as you try to understand your customers better:
Where does your key product or service fit within the hierarchy of needs from your customer?
Are their pain points you've identified in your target audience being overshadowed by other pain point factors?
Tactic 3: Zooming in and zooming out
This final tactic touches on a previous interview with Oliver Woods from Red2 Digital agency, which is looks at two streams of work:
Zooming in to micro-adjust your marketing and advertising messaging as the situation rapidly unfolds.
Zooming out and take a look at the bigger picture and communicate a wider brand messaging.
Some businesses, especially smaller to medium size businesses might not have the internal resources needed to produce and deliver content from a micro and macro level, especially when it comes to volume, however planning the resources you need will at least help you identify the external resources you need to include.
Beyond success!
To finish off, something that was lighthearted but still had a deep meaning was Jairek's logo and its similarities with a previous Kobe Bryant Nike campaign in 2012, which featured a band of superstars including his father, Anthony Robbins, Kaye West, Serena Williams, Richard Branson, Wang Lee Hom and more. The campaign saw Kobe positioned as a motivational speaker with the "KobeSystem: Success for the Successful". It's memorable not only for the comical moments during the sessions, but highlighted Kobe's Mamba Mentality that made him a five-time NBA champion as well.
Kaye West featured in "KobeSystem: Success for the Successful"
Show note links:
What is Point of View (POV) Show?
The Point of View business Show highlights business professionals in Asia and around the world to get an understanding on what makes them effective, how they do it and advice to help you grow in Leadership, Branding, Marketing and Sales. Follow the journey and connect with me on LinkedIn.