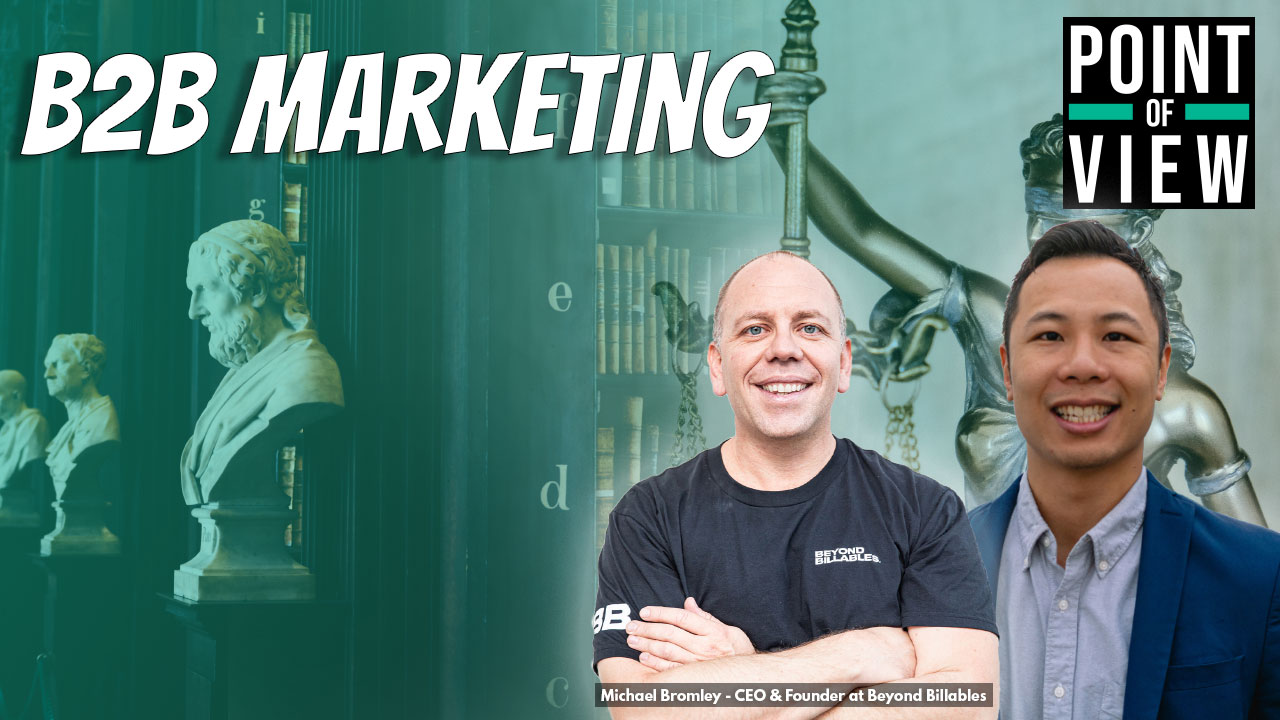 28 Sep

B2B marketing in the professional service industry interview with Michael Bromley – Podcast Episode 47

My next guest is Michael Bromley, CEO and founder of Beyond Billables, a creative marketing boutique agency specializing in the B2B professional services space. As a former lawyer and now marketing strategist Michael has a great understanding of the space which enables him to help his clients increase their exposure whilst tackling some of the biggest challenges their clients face in the legal industry.
Chapters of the episode:
0:00 – Introduction
2:39 – How BJJ helps Michael in strategy approach
6:58 – How has COVID changed the way marketing is being used?
10:13 – The early reaction to businesses when COVID hit
12:40 – The differences in B2B marketing within the professional services industry?
18:46 – Does brand legacy and their story play a important part in the customer decision making journey?
22:58 – Interesting marketing / branding tactics seen in the legal space
25:28 – Clean and polished vs raw and personable content for your brand
28:01 – LinkedIn tactics that any business can use
31:18 – Advice to a CMO to improve their brand and marketing
Watch a snippet with Michael
Watch the full episode
Listen to the episode

Reach out to Michael
What is the Point of View (POV) Show?
The Point of View business Show highlights business professionals in Asia and around the world to get an understanding on what makes them effective, how they do it and advice to help you grow in Leadership, Branding, Marketing and Sales. Follow the journey and connect with me on LinkedIn.